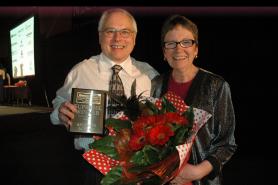 Brumby's Bakeries – the best thing since sliced bread
After 14 years as a Brumby's Bakery franchisee, this ex-banker knows he made the right decision.
Banking to baking sounds more like a typing error than a career choice, but after nearly 14 years as an award-winning Brumby's Bakery franchisee, Richard Cook feels he made exactly the right decision. 'I'd had enough of the corporate world,' he recalls, 'but what clinched it was a merger between two banks. The subsequent rationalisation let me escape with a redundancy, which I did at the age of 47.'
Richard had always been attracted to small business but felt he had too much general, rather than specific, knowledge to start from scratch. 'Franchising offered me a safe way to get into business and learn the specifics,' he explains. 'I looked at a few options and found myself drawn to one of the staples of life – bread.'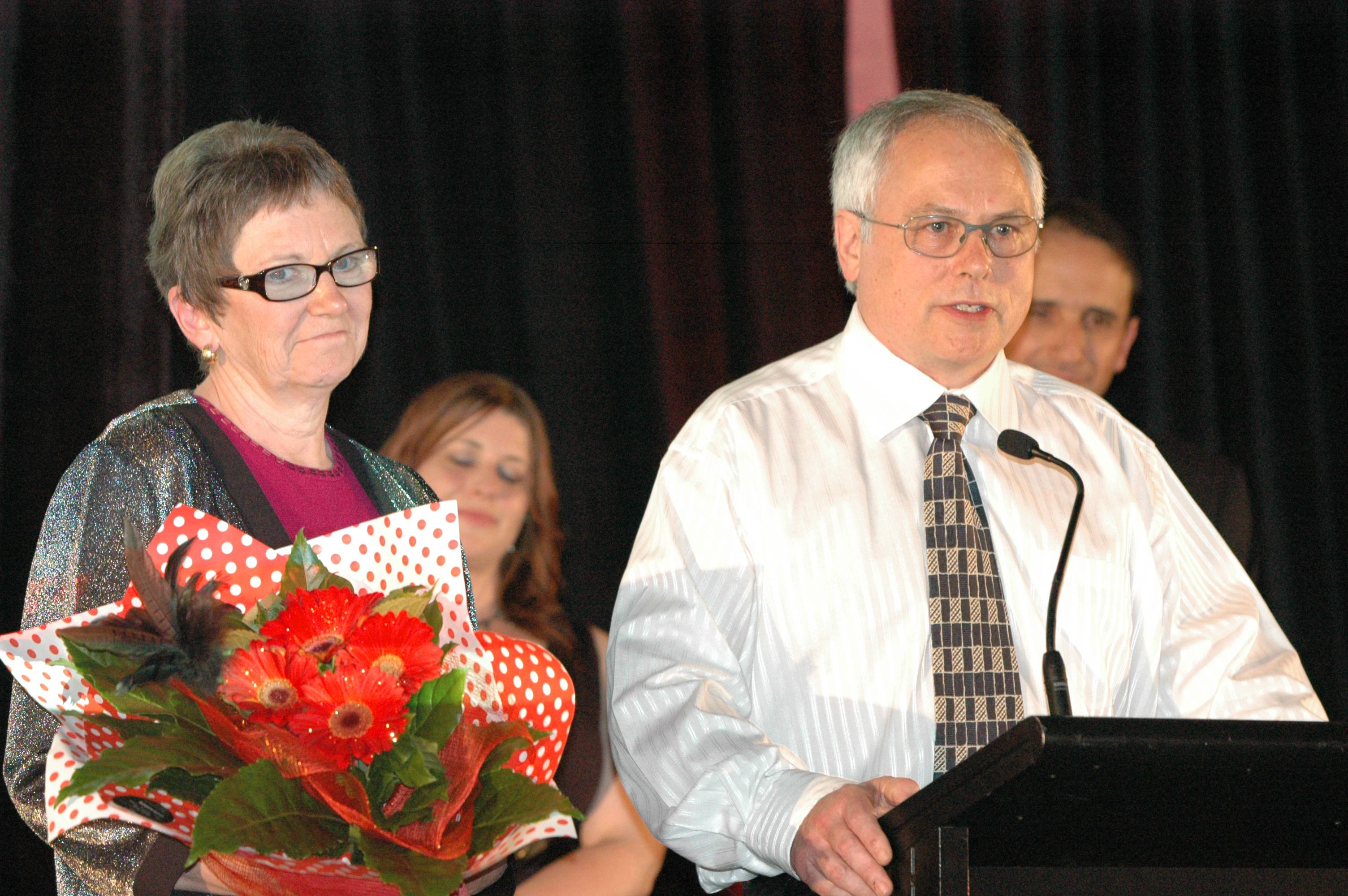 Being a banker, Richard was naturally cautious about his choice of franchise. 'What struck me about Brumby's was that it appeared to be a genuine partnership between franchisor and franchisee. It certainly wasn't a big ogre that took the money then left its franchisees to get on with the work. All the people I dealt with were very family- and partnership-focused. The feeling was "when you do well, we will do well," which was very attractive after what I'd gone through at the bank.'
Already based in Porirua, Richard decided that the town was ready for a Brumby's. 'The franchisor wasn't so certain so we did a lot of research and found a location close to The Warehouse. That brought a lot of foot traffic and we rapidly turned into a destination shop ourselves,' he says. 'Obviously I wasn't a baker by trade, so a key element for me was the practical, hands-on training. I quickly learned that if you can follow a recipe and be methodical, then with the Brumby's system anyone can learn to bake. The fundamental difference between us and other bakeries is that we use a scratch-baking method of baking bread. We start with raw ingredients and don't use pre-mixes. But you must be accurate with your measurements – just one unfortunate experience was enough to teach me that,' he laughs.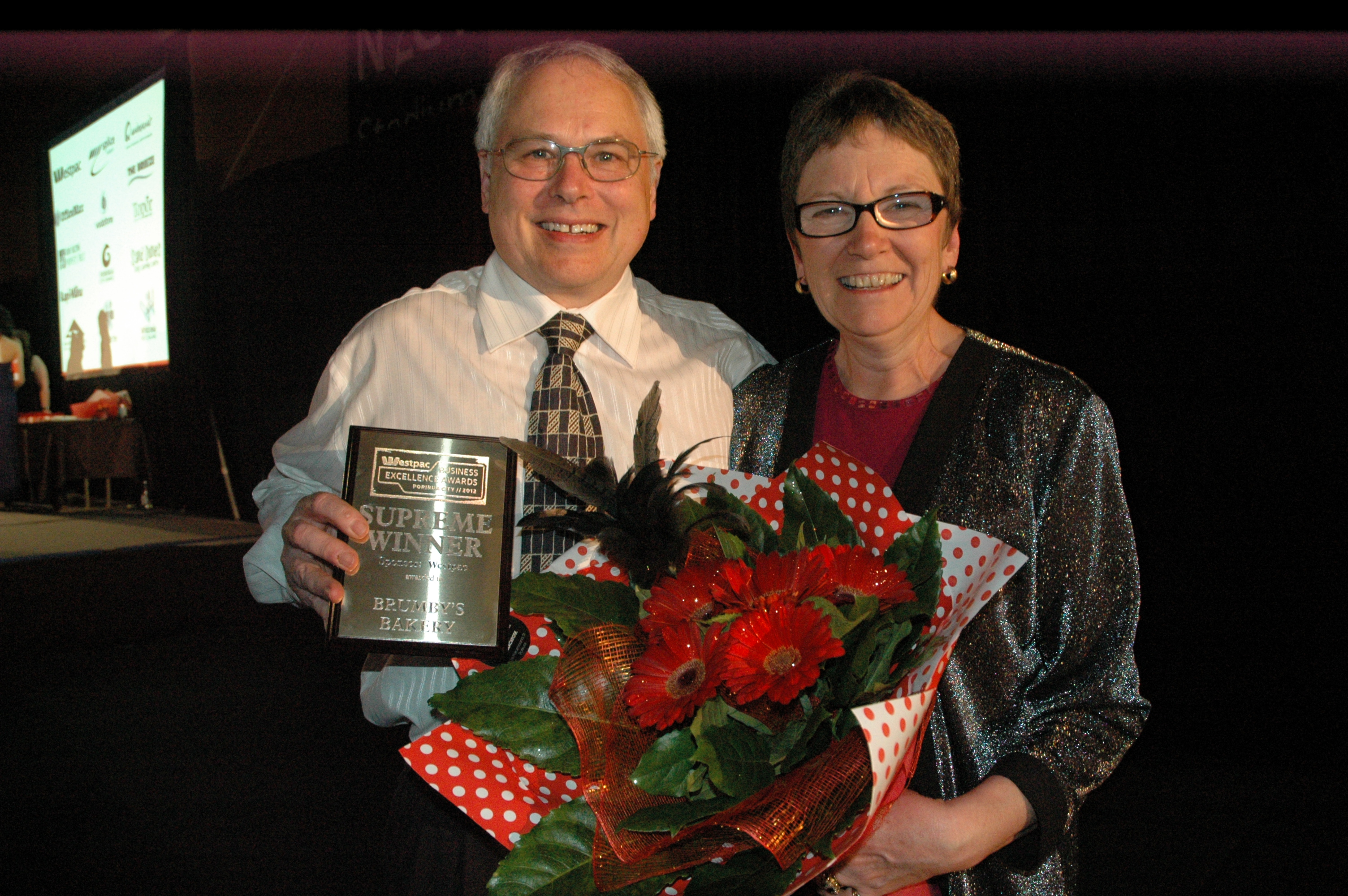 More difficult was getting used to the hours. 'I am naturally a night person, rather than a morning person and the 3am start took a little while to get used to. It's a seven day business and for the first 10 months I baked every day until our staff were fully trained. But it's like anything else – if you have the desire to do something, you overcome the obstacles and after a while they become irrelevant. Once you are in the routine, it doesn't matter what time you have to get up.'
Brumby's first opened in Australia in 1975 and now has almost 350 stores in Australia and New Zealand. In 2007 the brand became part of the publicly-listed Retail Food Group (RFG), Australasia's largest multi-brand food franchisor with over 1240 outlets comprising Donut King, Esquires Coffee, Michel's Patisserie, bb's cafe, Pizza Capers, The Coffee Guy, Crust Gourmet Pizza, Brumby's Bakery and Brumby's GO!
'One of the greatest strengths of such a wide range of brands is the support and experience that we can bring our franchisees,' says Joanne Hall, Brand Marketing Manager (NZ) for RFG. 'Brumby's franchisees are all supported on a local level by business development managers who have themselves owned their own businesses. Franchisees can therefore launch their own businesses with confidence, knowing they are backed by a local team of experts every step of the way.'
Investment levels for a new Brumby's Bakery start at around $250,000 depending on site. No prior baking experience is required as full training is provided at RFG's state-of-the-art facility on the Gold Coast.
High Achievers Appreciate Support
Richard is still very hands-on at his Brumby's store, which he runs with his wife, Allison. 'We have our separate skills which are very complementary,' he says. 'I tend to manage the production side while Allison runs the retail. I do the bookwork and she does the statistical side. It works very well.' 
So well, in fact, the couple have won several awards over the years including the Porirua Westpac Business Excellence Award in 2012. 'That was the third time we'd been nominated and was a great honour,' says Allison. 'And we were named Franchisee of the Year in New Zealand for Brumby's, too.'
Over 14 years Richard and Allison have seen many changes. 'Every business has to adapt and we now offer a much wider range of artisan foods than we used to – eg, Turkish, ciabatta and sourdoughs,' says Richard. 'Brumby's is a system that is rewarding and has been a very safe way for two novices like us to get into business.'
'If you want to repeat Richard and Allison's success, Brumby's has opportunities available right now in many parts of New Zealand,' says Joanne. 'To own your own business with the support of RFG behind you, call us today.'